Carentan
Bayeux
Brecourt
Dead man's corner museum
Longues Sur Mer
Omaha Beach Cemetery
Pointe Du Hoc
Port en Bessin
Sainte Marie Du Mont
Sainte Mère Eglise
Utah Beach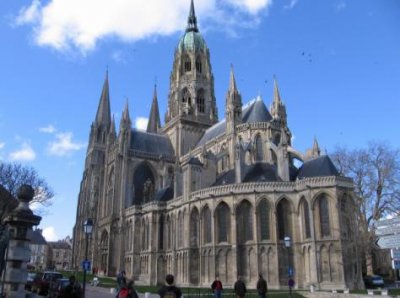 Bayeux
Bayeux is only 35 minutes from our B&B and holiday accommodation. Home to the world famous Bayeux tapestry, this lovely town is certainly one of our favourite places in this beautiful area of Normandy.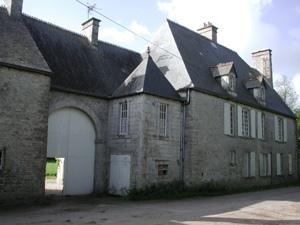 Brecourt Manor assault
The Brecourt Manor assault, depicted in the hit television series Band of Brothers, witnessed fierce fighting on D-Day. The battle that took place here can be seen in the second episode, "The Day of Days"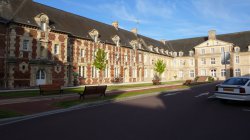 Carentan
Only 15 minutes from Carentan, our bed & breakfast accommodation and holiday cottages are ideally located for exploring this historic town. Located in the La Manche department of Normandy, Carentan witnessed fierce fighting during the Normandy invasion in 1944. The road from Ivy House passes many historic areas on the way to Carentan, including Sainte Marie Du Mont.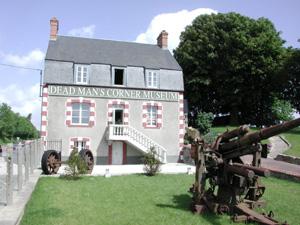 Dead Man's Corner Museum
Dead Man's Corner Museum at Saint Come Du Mont is located between Utah Beach and Carentan. This is a fantastic place to visit for fans of Band of Brothers. It is just 10 minutes from our cottages and bed & breakfast accommodation.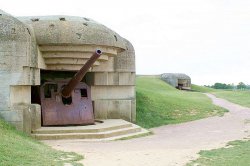 Longues Sur Mer
Longues Sur Mer, one of our favourite World War 2 places to visit, is the location of a former German long range artillery battery.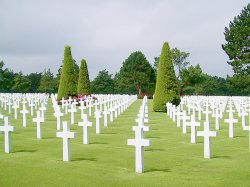 Omaha Beach American Cemetery
It is not possible not to be moved by the rows and rows of graves that great you when you enter the American Cemetery at Omaha Beach.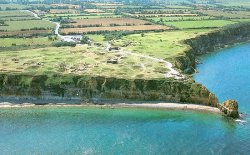 Pointe Du Hoc
Part of Hitler's Atlantic Wall, Pointe Du Hoc was constructed by the German Todt Organisation and is situated between Utah Beach and Omaha Beach.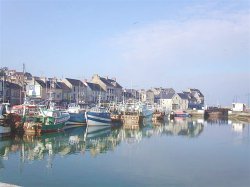 Port En Bessin
Port En Bessin is situated between the two D-Day landing beaches: Omaha and Gold. This village was liberated on the morning of June 8th 1944 by British Commandos, linking up with American troops from the 29th Division.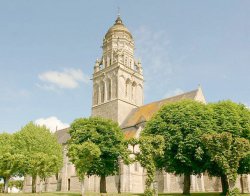 Sainte Marie Du Mont
Ivy House is only a few minutes from Sainte Marie Du Mont. This is the closest village to our home and during the high season, there is a tourist information office that opens on certain days; this is located next to the local post office.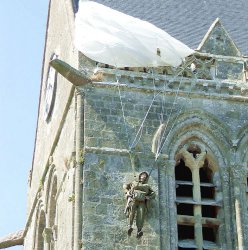 Sainte Mère Eglise
Sainte Mère Eglise and La Fiere are just 15 minutes from our bed & breakfast and holiday vacation rentals. The town made famous by the film "The Longest Day", is an extremely popular tourist destination; especially for American's wanting to follow in the footsteps of the Airborne soldiers.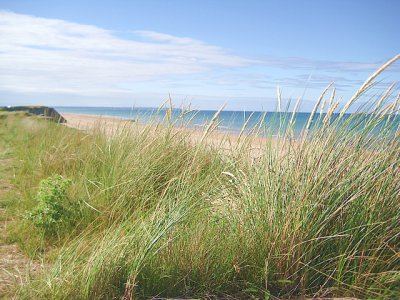 Utah Beach
As part of Operation Overlord, Utah Beach was the code name given to the westernmost landing beach for the invasion of Normandy in 1944. The allied forces had planned to use it as the evacuation point if the invasion had failed.