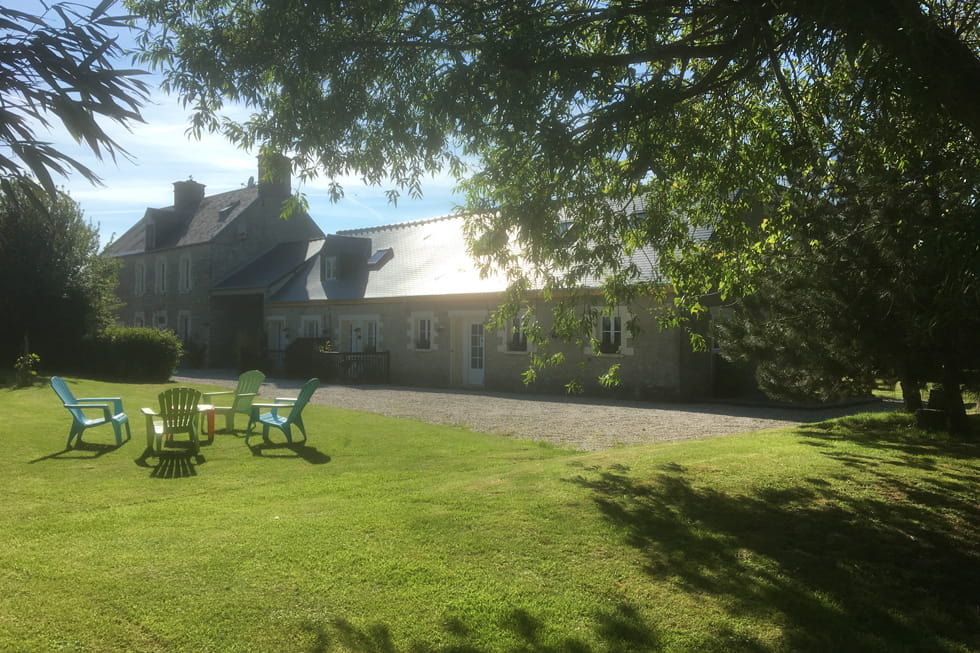 Ivy House Address
16, La Madeleine, Sainte Marie Du Mont 50480, Normandy, France
Tel. : +33 6 51 82 66 20
Welcome to the Ivy House near Utah Beach
Our gîtes, in the heart of the Cotentin region, near the D-Day landing beaches, are fully equipped for an independent holiday. They are tastefully decorated and furnished. Each cottage has a kitchen, living and dining area, and an attic bathroom with shower.
An ideal base for visiting the Normandy Landing Beaches.
We have three cottages to rent, each named after someone who landed on this beach associated with the 4th US Infantry Division: Roosevelt (4 people), Hemingway (2 people-couple) and Barton (6 people).
Anne & Philippe
Have a look at our cottages and decide which best suits your requirements
Ivy House
La Madeleine, Sainte Marie Du Mont 50480, Normandy, France
Facilities at our holiday accommodation
Each gîte is equipped with a flat-screen TV with French channel reception.
Free Wi-Fi available in each gîte.
Individual barbecue and communal garden.
Baby cot, high chair (on request)
Laundry room with washing machine and tumble dryer (fee of 5€)
Ironing board and iron.
Private car park.
Beautiful gardens
Our cottages overlook a large shared garden with views over the countryside and the dunes of Utah Beach. Your holiday in our accommodation is the perfect escape from the perfect escape from the hustle and bustle of modern life. You can relax in a tranquil setting.